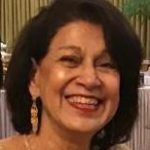 Prof. Dure Samin Akram
Founder, Hon. President and Chairperson, Professor of Pediatrics, MBBS, M.D, MPH, Diplomate American Boards in Pediatrics; Ex Chairperson and HOD, Dow University of Health Sciences, Karachi Recipient of President's pride of performance award; Member CSO Advisory Committee on Global Action Plan Co-Chair WHO Global Advisory Committee on Vaccine Safety-GACVS. Member AEFI Committee, Pakistan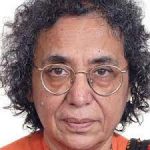 Associate Prof Kausar S Khan
Co-Founder and Honorary Member. Masters in philosophy from University of Karachi and Mc Master University Canada. Phd Candidate McMaster University. Worked in Community Health Sciences dept. Aga Khan University for more than 30 years.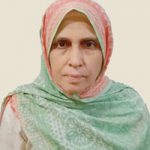 Prof. Fehmina Arif
Co-Founder and Hon. Vice President MBBS, DCH, FCPS Prof of Pediatrics, Dow University of Health Sciences, Karachi. Her special areas of interest are Preventive and Neonatal care, Nutrition Author of 28 Research publications in reputable Medical journals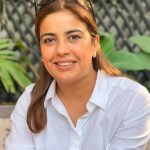 Reema Jafri
Hon. Treasurer MBA in Finance. Started her career as a Management Trainee at ICI before moving into banking with HSBC and Citibank. She is currently the Founder and CEO of LDA Healthcare and is working voluntarily for numerous local and international NGOs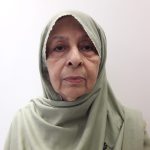 Dr. Gulrukh Nency
CO-Founder and Hon. Member MBBS, DCH, Consultant lactation management and nutrition Advisor Breastfeeding activist, dedicated full time to honorary training, teaching of health personnel and charitable work.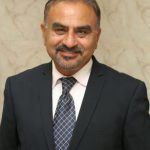 Prof. Neel Kanth
Hon. Member MBBS, DCH, MD Faculty exchange Fellow Paeds Gastroenterology (Cincinnati USA) Professor of Pediatrics Head of the Department Hamdard College of Medicine & Dentistry Hamdard University Hospital Author of many research publications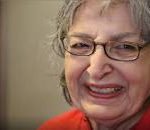 Hilda Saeed
Hon. Member Consultant Population and development, reproductive health and gender. Nationally and internationally recognized Health journalist; Rights activist. She is also on Board of Women's Resource Center and Women's Action Forum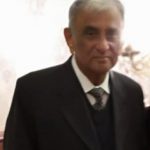 Mr. Jaleel Siddiqui
Hon. General Secretary, Electrical Engineer, retired from SSGC, Has headed various engineering depts. Including Pakistan Steel Mills Karachi Worked in Planning, Operations, measurement depts. sui purification plant at SSGC Involved with various NGOs, providing voluntary consultations on engineering matters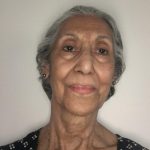 Dr. Fazila Zamindar
Hon. Member Consultant Pediatrician, retired from Government service. Philanthropist, social worker, founder of SOS village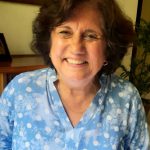 Ms. Mona Shaikh
Hon. Member A Social activist with special interest in education of underprivileged children and community development.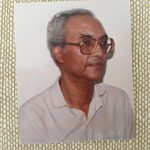 Mr. Fareed Khan
Hon. Member, FCA, Ex. Partner A.F Fergusons and company Retired from Private Business.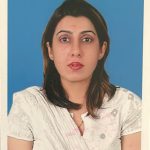 Ms. Rabia Agha
Hon. Joint Secretary Certified intrigued counsellor & AMI certified educationist. Special areas of interest are early childhood development and community development.